So....
this morning I woke up at the UNGODLY hour of 4 AM.
I. was. excited.
a little nervous, but more excited.
I went to pick up my Dad at his hotel, and off we went to the massive line outside the Coliseum.
There was excitement in the air.
Fox 8 News, Fox 5 News (Atlanta), Fox 6 News (don't know), 107.5, and 98.7 all were broadcasting live.
We were all ready.
We had our wristbands...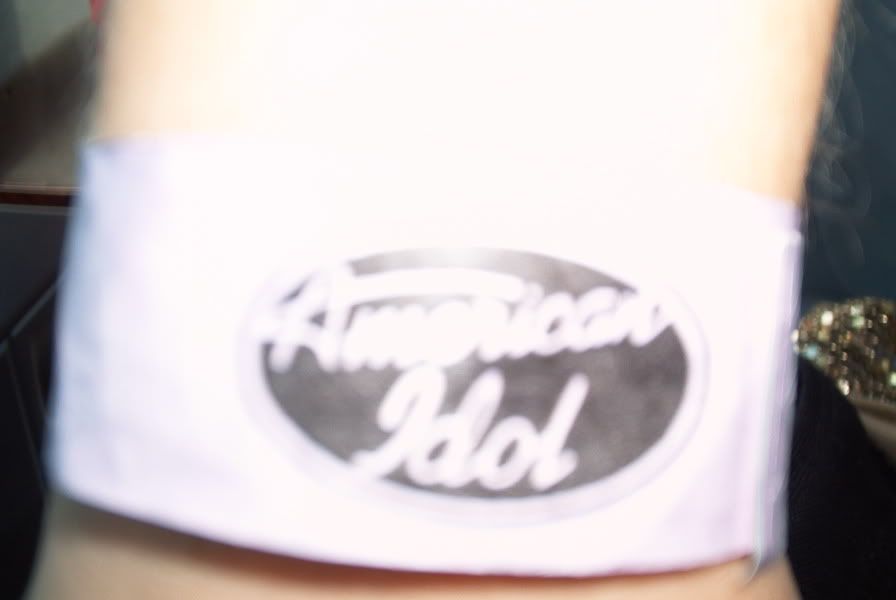 We had our tickets.....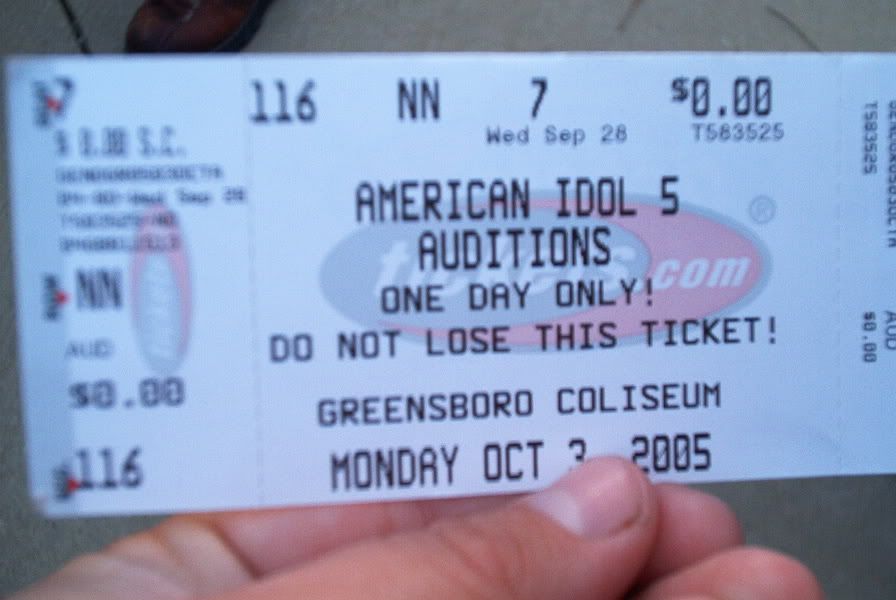 And we definitely had about 8,000 people.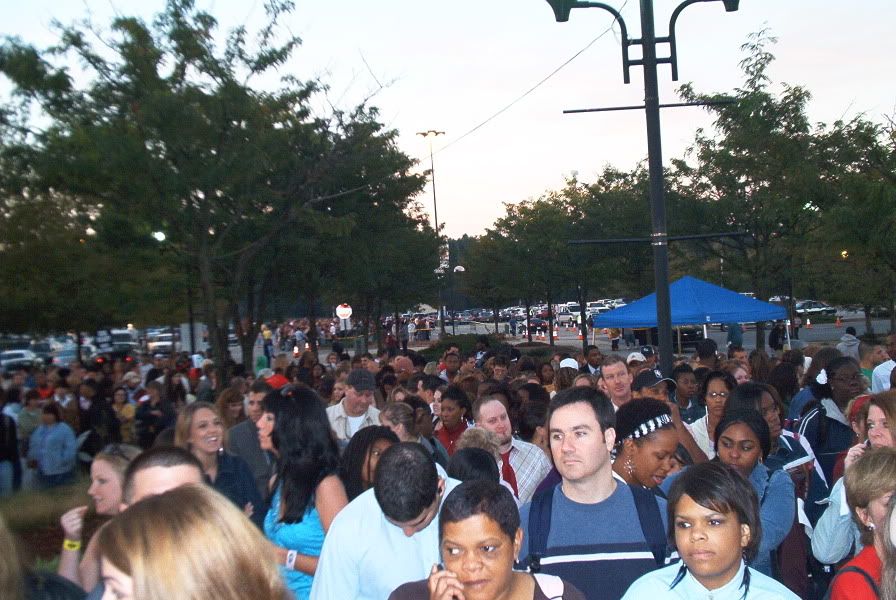 We got our seats in the coliseum, and learned that my section, 116, would be the 5th to last section called.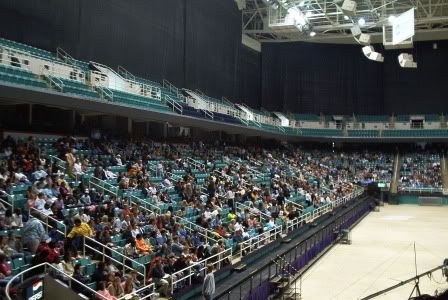 :: this is the coliseum filling up. there were waaaaaay more people than this::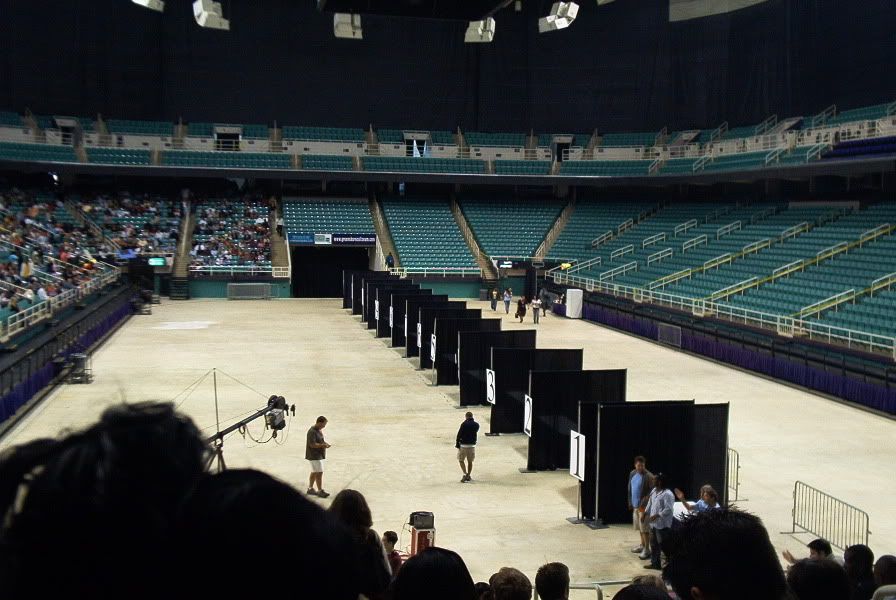 these were the booths that we had to audition at. I was in booth 6.
so.. here's how I did.
I wasn't all that nervous till I got in and auditions started.
THEY WEREN'T LETTING ANYBODY THROUGH.
NO ONE had a golden ticket.
People with gimmicks and loud, obnoxious, generic gospel singer voices were getting though. For example, a woman with a baby strapped to her and a man dressed as a fireman.
Seriously, they probably let about 100 people through out of 8,000.
I was the most nervous I've ever been, and I was about to cry.
I went to sing my song, and one of the judges got up and left.
Ken Warwick, one of the executive producers of the show became one of my judges.
I KILLED the song.
It was incredible.
The best I've ever sang it.
Then, after all 4 of us had sung, they informed me, and I quote,
"You're amazingly talented for a 16 year old, but you're just not what we're looking for this season."

I was disappointed, but guess what???
...
I didn't cry.
surprising, I know.
Hey, I did my best.
At least they said I'm talented.
I will be back next year.